We designed an Advance Racing Seat corresponding with "FIA8862-2009" as a newest safety regulation of FIA based on the point of racing constructor's view.
It's exactly an ultimate "Survival Cell" for touring car names "DOME RS16" and "DOME RS16R".
What is the Seat corresponding with "FIA8862-2009" ?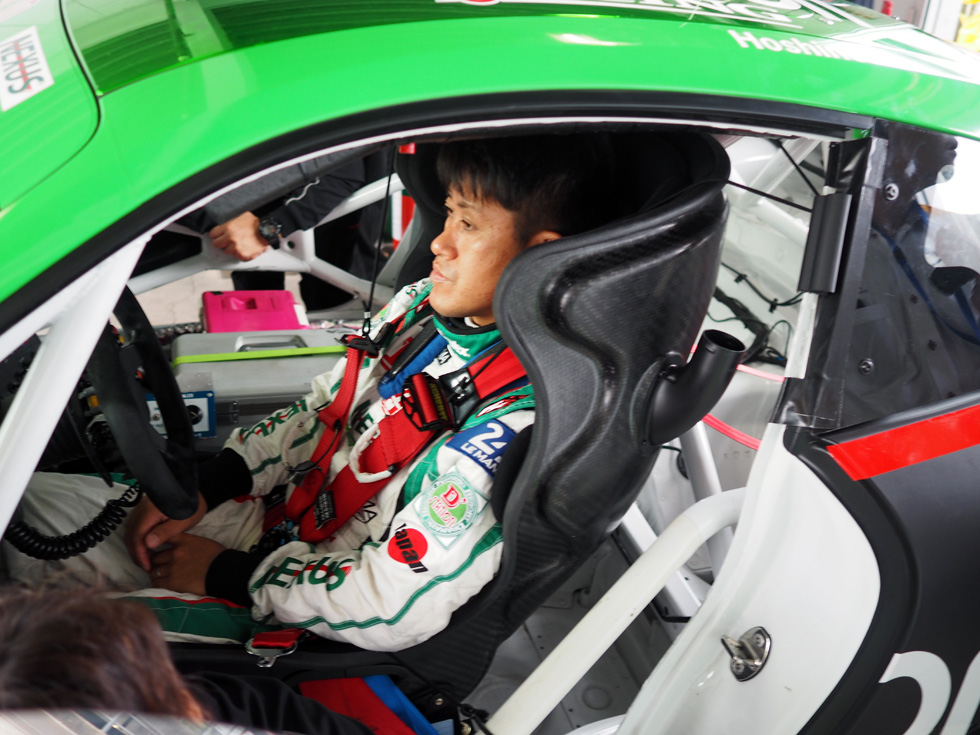 To put it simply, it's a Racing Seat passed through a load test equivalents with a monocoque of LMP vehicle.
Dome invested all accumulated various CFRP engineering knowhow in developing "RS16/RS16R". It's not only satisfying with the new regulation, but also equipped with comfort function.
Regarding "RS16R", it made possible to use at two seater competition such as rally and to select back and forth – sliding bracket.
(It's supposed to accept orders after August 2018)
Sole Japanese driver who won overall at LeMan 24 hours race cooperated from the begging of first development phase. When first model of product version was completed, the seat was valuated excellent and he commented that "there's no other choice".
---
Lightweight, high holdability, and comfortable
We finished "RS16/RS16R" as light as possible with optimal placement of CF material. Moreover, it makes possible to increase the comfortableness for drivers dramatically by passing through air channel from neck to thigh and installing a ventilation system via duct on the seat shell.
Furthermore, shell design of thigh is different from the others made by specialized maker such as RECARO, it increased holdability with a design of wrapping thigh.
Regarding padding, "CONFOR" is adopted, which is used as a cushion material in head protector or leg protector of formula car including F1. "RS16/RS16R" is, so to speak, the seat which is designed as a portion of a racing car by racing vehicle producer. It's exactly reproducing formula car's survival cell into the cabin on the touring car.
---
Seat fitting breaking in to fit to your body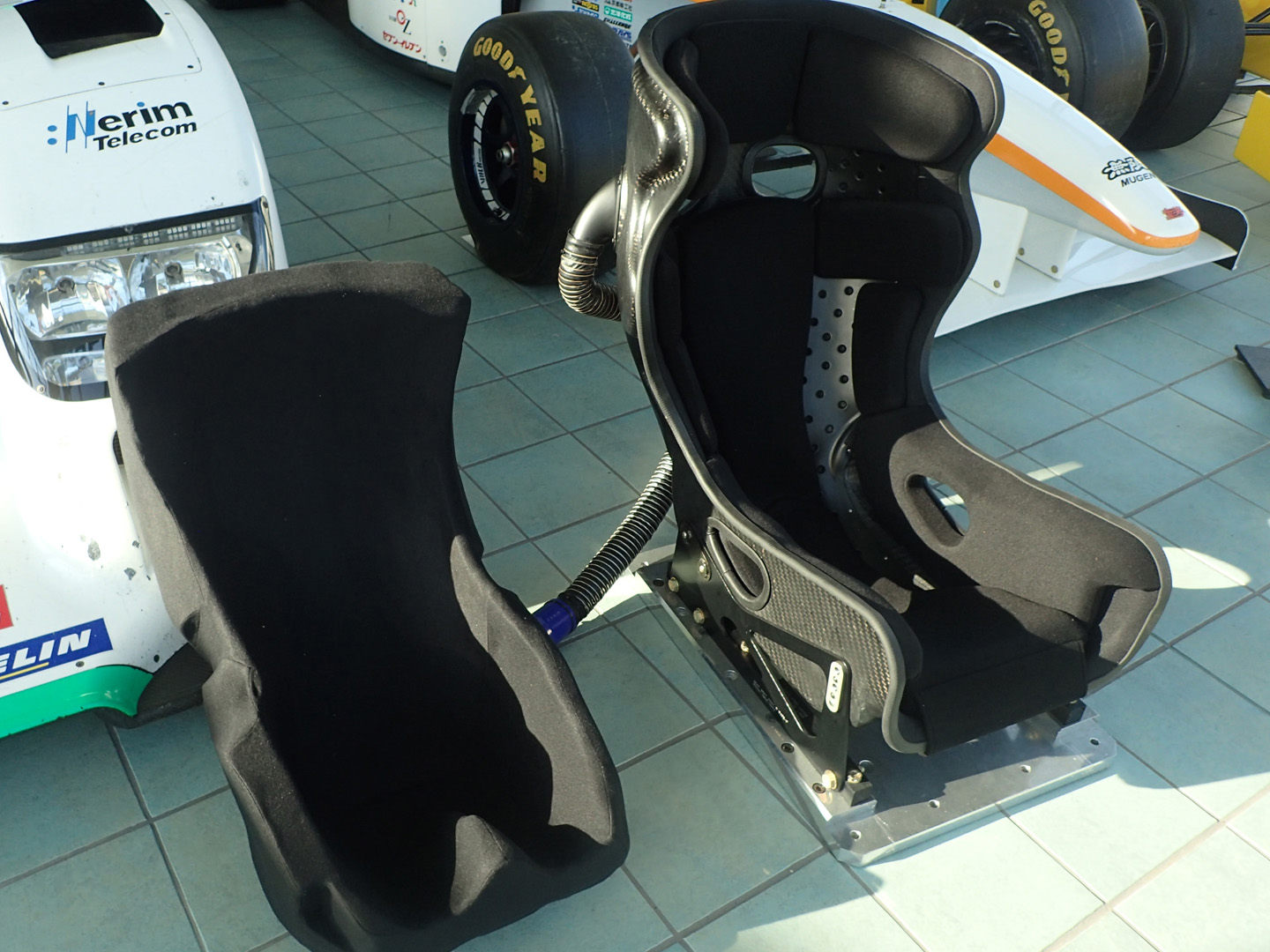 For "RS16/RS16R" padding design, we prepared 3 types of cushion kit (padding) to fit to "Loose fit", "Regular fit", and "Slim fit" in order to fit to various body proportions. We live up to driver's fitting adjustment request.
※"Performance fit" which lives up to much stronger G force occurrence can also be selected as requested. (Additional cost needs to be paid for this "Performance fit".)
---
Padding is selectable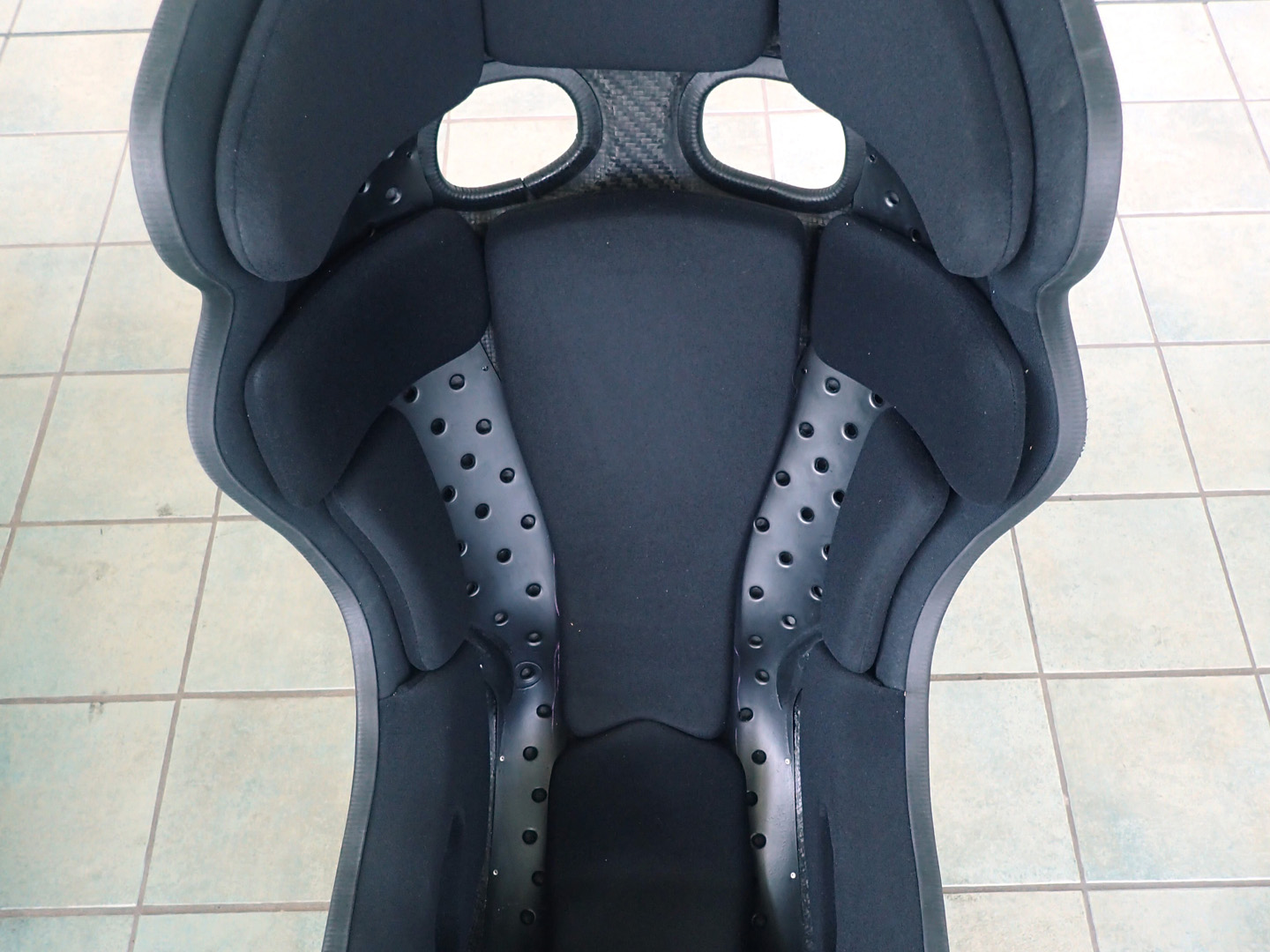 Padding can be adjusted when a driver change happens at endurance race. For example, shoulder pad for regular fit, lumbar pad for slim fit, leg pad for loose fit, something like that.
※The shape of helmet pads (left, center, and right) and shoulder pads (shape, size, minimum thickness) cannot be changed due to regulation.
---
Ventilation duct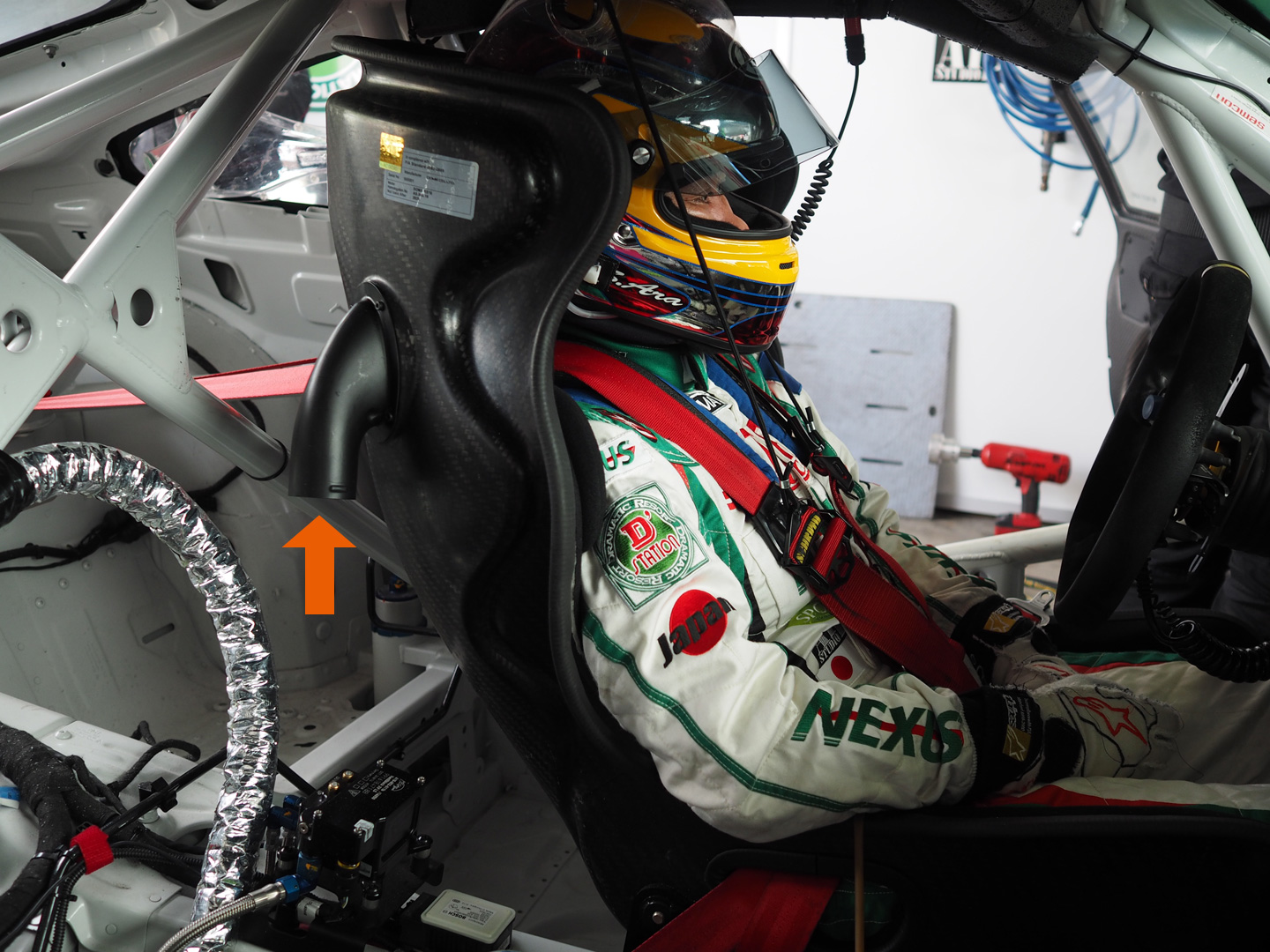 Ventilation ducts are placed on both sides.
---
Sliding model – bracket type will be on sale soon!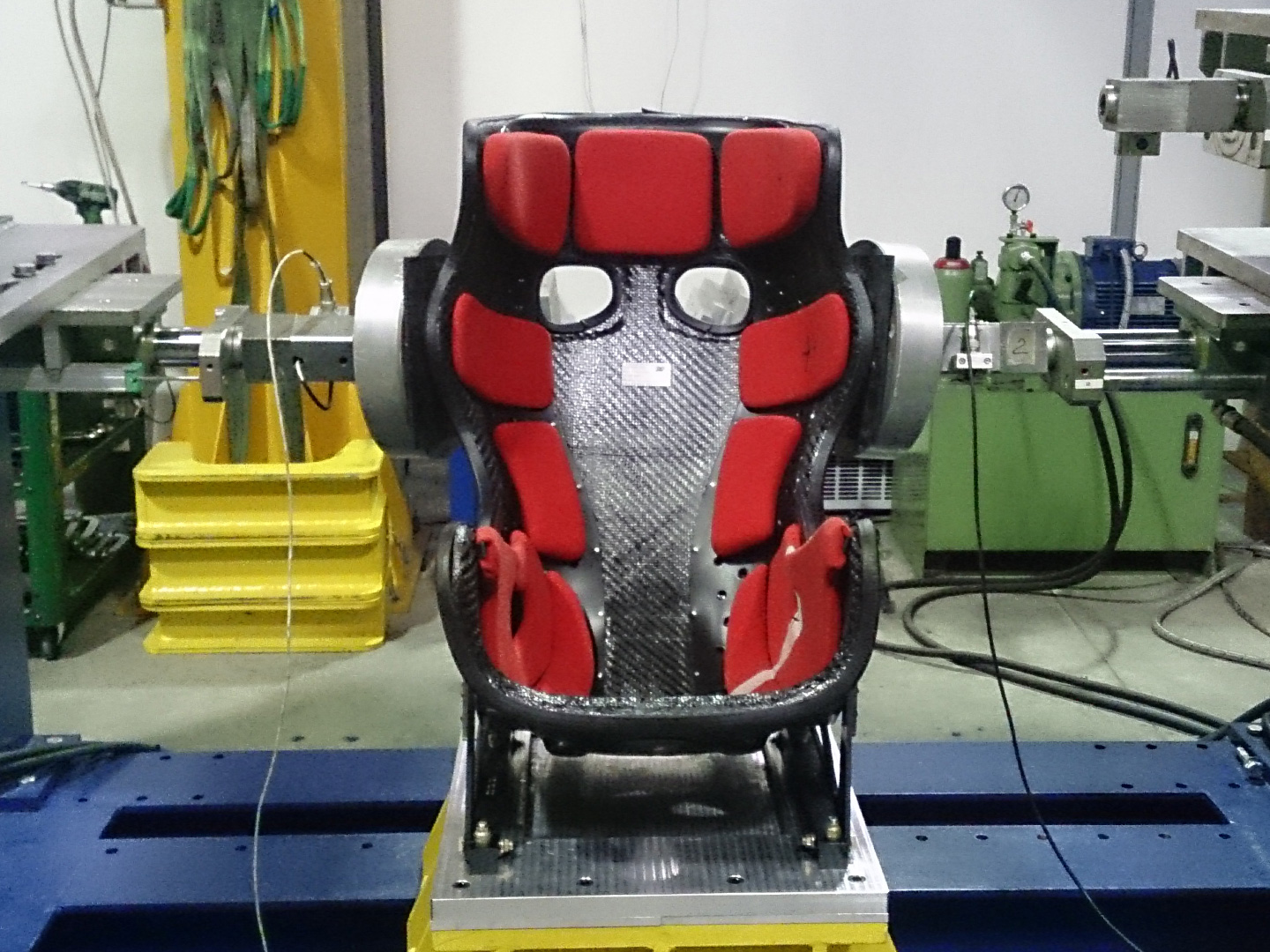 "RS16R. slide" which is a sliding mount version of new RS16R is also passed officially recognized test!
Dome succeeded to develop a racing seat who has 1st seat back circulation system mounted sliding model bracket type as advanced racing seat on FIA8862-2009 regulation (Patent pending).
RS16R. slide is supposed to be able to accept orders from Aug. 2016 after officially recognized application procedures.
Although RS16R is a single seat fixed bracket specification for the exclusively use of circuit sport, Dome also acquired official recognition of 2 seater spec RS16R which can be used even at rally vehicles.
Mounting is required in order to install FIA8862-2009 regulation seat!
A pair use of seat shell and exclusive bracket is required for RS16/RS16R.
Mounting needs to be set up per each vehicle type.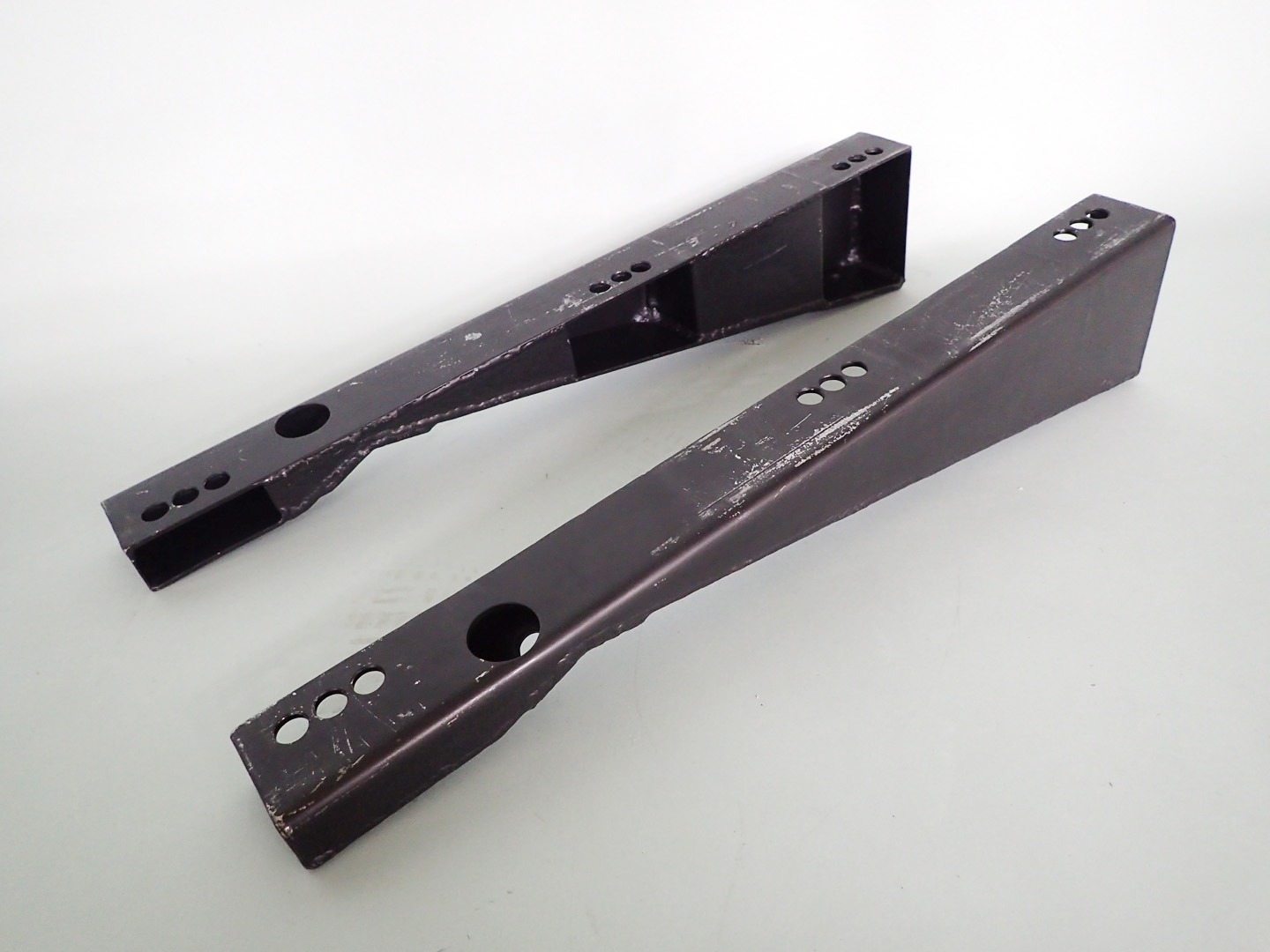 Engineering support of mounting to be installed on cross member at body side is also very welcomed.
(Needs to order separately from RS16/RS16R).
---
Configuration comparison of DOME RS16 and general FIA8862-2009 Seat
(Yellow color shows RS16 shell)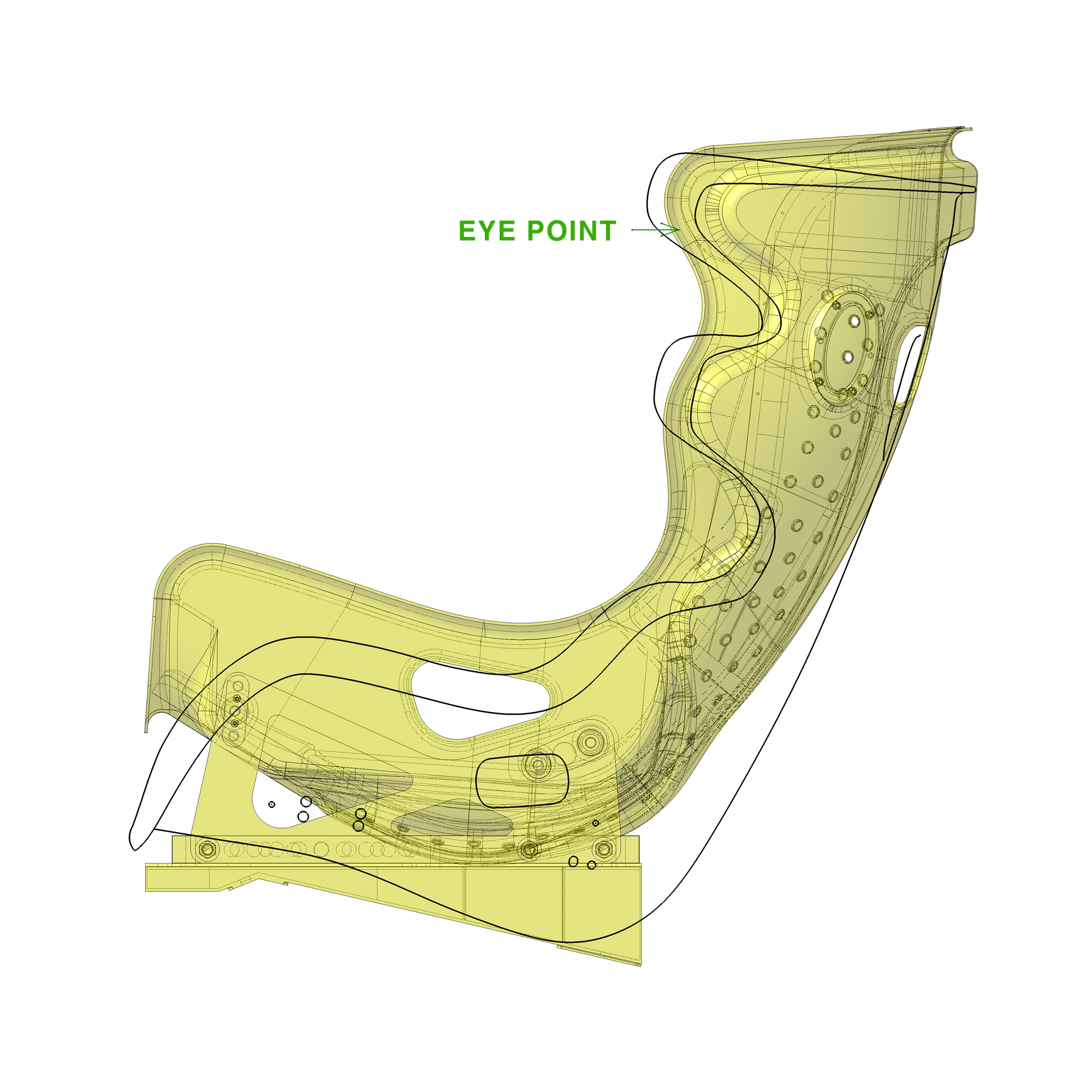 Holdability for lumbar and leg is drastically increased.
---
What is 2 seater specification RS16R ?
The difference from single seater RS16 is that the profile of seat shell is changed in order to reduce collision or interference when 2 seats are offset mounted. Of course, although it named 2 seater model, it also can be used as a single seater. Particularly, RS16R. slide which sliding brackets are installed can be said the long awaited product at Race/Rally industry.

Please inquire to our responsible members for detail information.

※RS16R is a most suitable seat to secure safety and comfortableness at circuit run, such as sport run at each type of couple car, or as "Survival Cell" for fellow passenger at passenger seat.
---
DOME RS16 FIA8862-2009 APPROVED "ADVANCED RACING SEAT" SPECIFICATION
■DIMENSION
Length: 850mm / Width: 600mm / Height: 830mm
Total Weight (seat10.7kg+bracket4.3kg): 15.0kg
■CUSHION COLOR
Red/Black Available
■Racing Temp Humidity
Designed for extreme cabin temp / humidity
■Price
Open

■Built to order