What is FIA-F4
■New international common standard
 FIA-F4 is a newly established international common standard junior formula by FIA, it started in Italy, then it's held in Japan, U.K., German, Australia in 2015. GTA(GT Association) who runs SUPER GT became the promoter and started annual 7 competition (All 14 races) of F4 Japanese Championship series. FIA established this new international common in 2014 on the purpose of setting a gateway to an orthodox 4 wheels race for drivers over 15 years old who have acquired experience through racing cart. Junior formula race under F3 have been held all over the world, however, there have been no international common standard except for Formula Renault held across multiple countries since each one of them is independently developed category.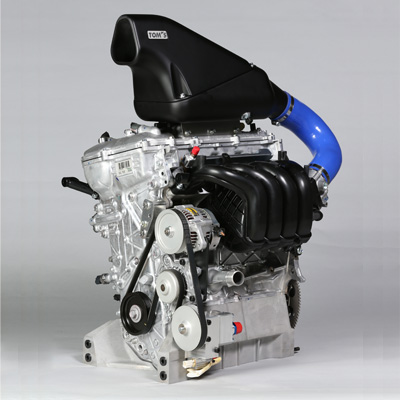 Although FIA-F4 is held as ''One make race'' using FIA approved chassis and engine based on international common standard, the chassis and the engine are selected by every promoter in each country. Thus, the chassis and the engine are different for each series. Engine has variations for its displacement and with / without supercharge, however, its range of power curves and maximum output (115kw = Apx.160PS) are decided by FIA. Therefore, it enables equal conditions, and minimizes and maintains the difference in performance.
■High cost performance due to maximum price setting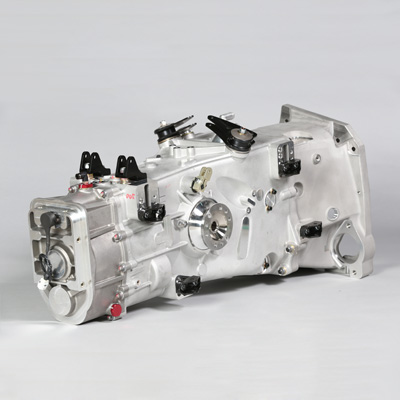 Strict maximum price, what is called, ''Cap Price'' is set by FIA as international common standard regarding vehicle price. As of 2015, the 'Cap Price'' decided by FIA is EUR 38000 = Apx. JPY 5.32 million for chassis (Except for engine, including gear box, paddle shift, data logger), EUR9500 (Apx. JPY1.35 million) for engine itself which is assumed that it drives 10,000 km per 1 season, EUR4000 (Apx. YEN 550,000) for rebuild after one year.
 GTA who runs FIA-F4 championship adopted F110 chassis made by Dome and TRZ42 engine which is 2000cc -naturally aspirated in-line 4-cylinder developed by TOM'S in Japan. It's determined to sign the contract for lease JPY 1.05 million per year for 3 years including the annual rebuild charge, and the engine itself is delivered to the user when the agreement is expired.
 Compared to the performance with existing domestic category, it's similar to JAF-F4, equivalent to F3 for safety, and the cost performance is much better than past existed same level - junior formula car.
■Exposure and scholarship which were not in the past
 Every Japanese FIA-F4 championship series is held in front of huge audience, as a set of 2 races of one event, as a support event of SUPER GT. Since GTA TV makes films for the race and it's broadcast not limited to the race site but to TV programs. Thus, the opportunity of exposure is dramatically increased comparing to the past junior formula.
 GTA prepares maintenance tent at the paddock in each event. And JMIA (DOME / TOM'S / TODA RACING) set up user support window including spare parts and technical issues, thus, reduces the running cost and aim to secure convenience for participants. Moreover, GTA confers 10 million scholarship on a series champion for funds to participate in upper category. Meanwhile, GTA has been preparing to secure step up route to Japanese Formula 3 Championship or SUPER GT. In addition, reward is provided to a team, which was not provided at regional championship in the past. Team ranking is ranked formally and awarded by Minister of Land, Infrastructure, Transport and Tourism, and JMIA.
 Currently, drives having limited A license, which can be acquired from 16 years old, can participate in Japanese FIA-F4 championship series. However, GTA has been negotiating with various relative fields to let drives from 15 years old participate in the race to align to FIA policy, and trying to broaden the scope to participate in the series in the future.
■Various members of participants
 Various members entered for Japanese FIA-F4 Champion series which started from 2015. Entrants were taking part in Race as a training support program by TOYOTA, or HONDA which was developing as FCJ (Formula Challenge Japan) in the past, in the meantime, scholarship from foreign manufacture or domestic independent racing school was added, it would be said that a totally new field is opened up for stepping up to upper category through competing the same racing and pitted their skills against each other.
 Besides that, new current is also occurred by entrance of satellite teams from the other categories like SUPER GT or SUPER FORMULA. Dome F110 is recognized as a training tool for not only drivers but also engineers and mechanics since the basic characteristic reacting delicately to the setting can be seen as only Formula cars could.
 On the other hand, it is another point that it attracted more new entrants who just would like to enjoy their formula race purely. There are few numbers of participant for existing junior formula, and it tends to be very boring race for hobby-racers. However, FIA-F4 series became a race category who gathers both step-up-oriented drivers and hobby-racers widely since they can put on a display of fierce battles on each their kills, and hobby-races also can enjoy it.
■Various entry patterns
 There are various entry patterns. One is that a driver purchases the chassis and engine, becomes an owner driver and participates the race. The other is that a team prepares the chassis and engine and rent a driver for the team with stipend. Furthermore, there is also another case that a maintenance garage purchases and owns the chassis and engine, then rent a driver. In this case, drivers can participate in races if drives just pay rental charges. FIA-F4 also has another feature that the maximum price of components is fixed and specified by regulation as a very low level, and it allows drivers to participate with their various purpose and makes various entry patterns feasible.
 It seems there is a surge of enthusiasm for FIA-F4, which was not seen for any other domestic junior formula in the past, even it's still in the first year.